There is only one reason I went to AZ, and that was to visit people. (Why else would I go to Tucson?) So while I was there I made a genuine effort to spend as much time as I could with my friends that I hadn't seen in a while. In my last post I talked about how I was staying with Jimmy.
So that is what Jimmy looks like. He's a great friend and I wish the best for him.
Saturday night, I was able to catch up and have coffee with my friend Steph.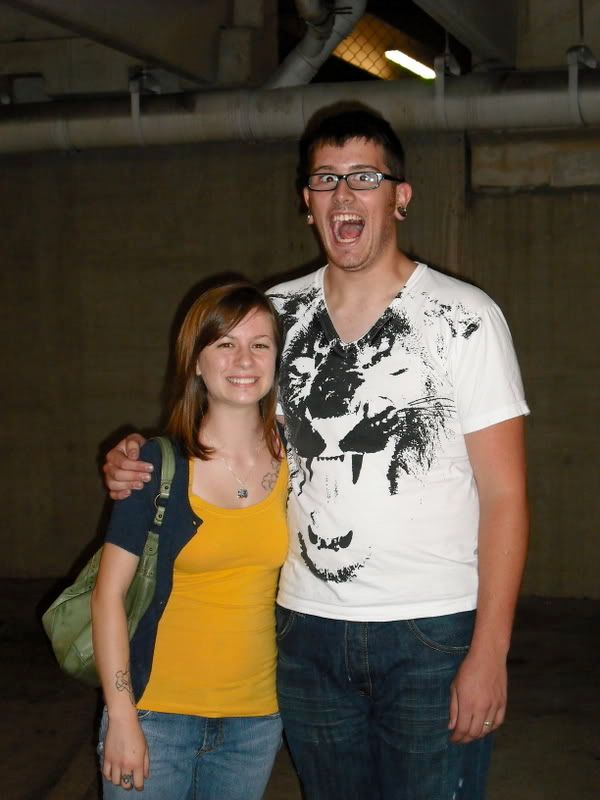 (Isn't that the most forced smile you have ever seen?)
We had a nice long chat in a rad little coffee/hookah shop. It was awesome catch up with her. It was interesting because she started dating another friend of mine that has moved to Georgia, and I never got to hear the story about how they started dating, so I got to hear that tale.
Today I was able to catch up with Serena, Natalie, and Ashley.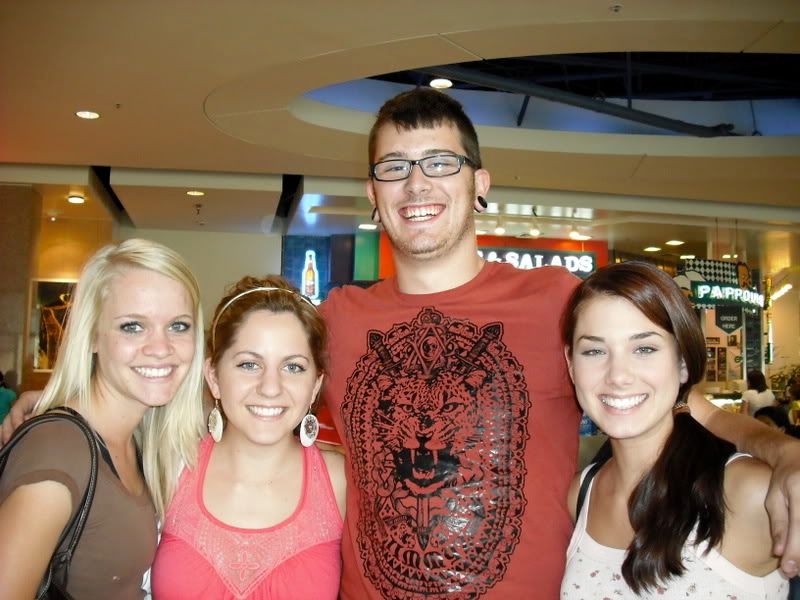 (Left to right: Natalie, Ashley, myself, and Serena)
We got to just chill in the food court of the mall that I used wreak havoc at. So that brought back old memories as well as being cool catching up with these ladies. Overall it was a great trip and was happy to have done it, and am looking forward to the time when all these people will come visit me in CA. (Hint, Hint guys)
-Chris